Welcoming Your Best Friend
Oh, we get it. We don't leave home without Fido, either. If yours is as well-behaved as ours, they are welcome to stay here. We will let you be the judge about their good behavior. There is a nominal fee, but having your best friend with you will be worth it. We will make sure they feel welcomed and right at home.
Portland Pooch
Parks in Portland are about as common as coffee shops, so ready the leash and let's explore PDX with your pooch. Enjoy morning walks along the river or make your destination Voodoo Doughnut - conveniently located next door to Washington Highschool Dog Park. Follow N Broadway to explore bark-worthy spots in downtown Portland across Burnside Bridge. Or Morrison Bridge. Or Steel Bridge. Any bridge, really.

Buckman Field Park - 5 min drive (0.7 miles)
Peace Memorial Park - 3 min drive (0.3 miles)
Holladay Park - 2 min drive (0.5 miles)
Washington High School Dog Park - 7 min drive (1.3 miles)
The Fields Off-Leash Dog Park - 8 min drive (1.8 miles)
Wallace Dog Park - 8 min drive (3.3 miles)
Hollywood Dog Park - 12 min drive (3.3 miles)
Mt Tabor Off-Leash Dog Park - 14 min drive (5 miles)
Find More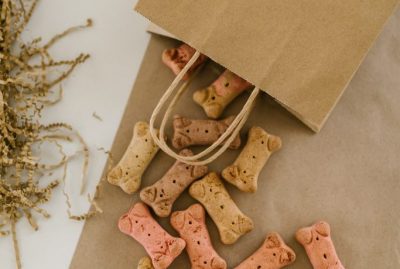 Bone Appetite
Portland has a plethora of dog-friendly spots and year-round heated patios to match. (Dog)Gone are the days when you would have to choose between a good bite and leaving Fido behind. Celebrate your two greatest loves fully and deliciously with options from food trucks to sit-down dining experiences.

Tin Shed Garden Café - 10 min drive (2.6 miles)
Lucky Labrador - 9 min drive (1.9 miles)
The Rambler - 9 min drive (2.4 miles)
White Owl Social Club - 7 min drive (1.7 miles)
Upper Left Roasters - 8 min drive (1.9 miles)
Revolution Hall - 7 min drive (1.4 miles)
Victoria Bar - 7 min drive (2.8 miles)
Animal Crackers
Here is a list of local spots to stock up on pawsitively perfect treats for your well-behaved, city dog - from bacon brew infused cookies, to vegan doggie ice cream.
Dogtopia of Pearl District - 7 min drive (1.8 miles)
WILD Pet Provisions - 8 min drive (2.2 miles)
Mud Bay - 6 min drive (1.5 miles)
The Filling Station - 11 min drive (2.9 miles)